During the unprecedented impact of COVID-19 we have reduced both staff and hours of operation. Because of this, all calls may not be answered. For all technical support related inquires we encourage you to email support@paradigm.com. Please expect a slightly longer response time than usual. Thank you for your understanding during this time.
Seismic 110
Seismic ™ 110: Alpha Dog de Subwoofers de Design Industriel Compact
"Admettez-le: la première chose qui vous a traversé la tête lorsque vous avez vu ce petit moteur minuscule était:" Ahwww, comme c'est mignon. " Avec son extérieur monocoque moulé sous pression élégant et curviligne et ses pattes surdimensionnées dissimulées sous le dessous, on ne peut s'empêcher de regarder ce petit garçon et de souhaiter qu'il ait un menton à égratigner.
Mais, comme mon père aime à le dire, "Frisk ce chiot au mauvais moment et vous êtes susceptible de reculer un nœud." En dépit de son apparence adorable, le Seismic 110 possède une seule écorce et une bouchée tout aussi grosse. En plus de sa conception de pilote split-coil à ultra-faible distorsion, le subwoofer dispose également d'un amplificateur RMS de 850 watts Ultra-Class-D, et le cône du haut-parleur de graves de 10 pouces est capable de parcourir deux voix incroyablement profonde pour un si petit cadre.
Prix: abordable. (Les journaux et les jouets à mâcher ne sont pas inclus.) "
- Dennis Burger, divertissement à domicile

Innovation de conception pour une performance maximale à partir d'un encombrement minimal! Une véritable collaboration entre le design industriel, mécanique, électronique et acoustique. Contrairement à de nombreux subwoofers sur le marché, Seismic ™ 110 ne contient aucune pièce standard. Une construction entièrement personnalisée, démontrant à quel point il est bon que la forme suive réellement la fonction!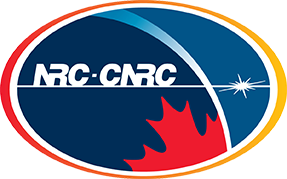 En partenariat avec le CNRC
Paradigm travaille en partenariat avec le CNRC de renommée mondiale, le Canada, dans le cadre de recherches en cours visant à révéler la véritable nature de l'audition humaine et sonore. Les résultats influent sur les spécifications de conception et de performance, ce qui se traduit par une expérience d'écoute particulièrement réaliste, étayée par des données scientifiques fiables.
CARACTÉRISTIQUES
| | |
| --- | --- |
| CONCEPTION | Haut-parleur unique haute excursion, boîtier étanche, amplificateur de puissance Ultra-Class-D ™ intégré et breveté, port USB |
| AMPLIFICATEUR | 1 700 watts Dynamic Peak / 850 watts RMS |
| CARACTÉRISTIQUES DE L'AMPLIFICATEUR | Activation / désactivation automatique, activation / désactivation de la gâchette, atténuation douce, protection contre les courts-circuits électriques, protection thermique |
| RÉPONSE EN FRÉQUENCE SUR L'AXE | ± 3 dB 17Hz - 250Hz |
| CORRECTION DE LA CHAMBRE | Kit Paradigm Perfect Bass ™ (vendu séparément) |
| DRIVER BASSE FRÉQUENCE | Cône en polypropylène copolymère chargé en minéraux, à forte excursion, de 254 mm (10 po) avec nervures de contrôle de résonance RCR ™ sur la face inférieure, entourage en Santoprene® inversé surmoulé et optimisé FEA, diamètre de 38 mm construction à bobine vocale divisée (longueurs de bobine de 60 mm), deux araignées Nomex®, des formeuses Apical ™ pour hautes températures, deux plaques supérieures d'épaisseur de 12 mm, une structure magnétique à triple céramique de 10 lb (4,5 kg), (ferrite dure), Châssis dissipateur thermique AVS ™ |
| SALLE DE SENSIBILITÉ / ANÉCHOÏQUE | 100 mV mono / |
| IMPÉDANCE | RCA: 10k ohms; XLR: 20k ohms |
| FINITIONS | Satin noir |
| POIDS | 37 lb (16,8 kg) |
| DIMENSIONS HXLXP | 34,5 cm × 34,9 cm × 31,9 cm 13,5 "× 13,75" × 12,5625 " |
| EXTENSION BASSE FRÉQUENCE | 18 Hz (DIN) |
| FRÉQUENCE DE FILTRE PASSE-BAS | Variable de 35 Hz à 150 Hz; Option de contournement |
| ALIGNEMENT DE PHASE SUB / SAT | Variable 0 ° - 180 ° |
| CONTRIBUTIONS | RCA (S / E) gauche et droite ou Sub-Out / LFE ou XLR symétrique. De Sub-Out / LFE-Out du préampli, du processeur ou de toute autre source de niveau ligne |
Les spécifications sont sujettes à changement sans préavis.
PRESSE
Lisez les dernières critiques des professionnels.
Les produits Paradigm sont de plus en plus reconnus dans le monde entier pour leurs innovations, soniques et attraits visuels.
Lisez-les vous-même.
AVIS DES CLIENTS
Partagez vos pensées avec d'autres clients.