During the unprecedented impact of COVID-19 we have reduced both staff and hours of operation. Because of this, all calls may not be answered. For all technical support related inquires we encourage you to email support@paradigm.com. Please expect a slightly longer response time than usual. Thank you for your understanding during this time.
Seismic 110
Seismic ™ 110: Perro alfa de subwoofers de diseño industrial compacto
"Admítelo: lo primero que pasó por tu cabeza cuando viste a esta pequeña y diminuta potencia fue: 'Ah, qué lindo'". Con su elegante y curvilíneo exterior monocasco fundido a presión y sus enormes patas metidas meticulosamente debajo, no se puede dejar de mirar a este pequeño y desear tener una barbilla para rascar.
Pero, como a mi papá le gusta decir: 'Cachea a este cachorro en el momento equivocado y es probable que te eches un nudo'. A pesar de su aspecto adorable, el Seismic 110 cuenta con un ladrido corpulento, y un mordisco igual de grande. Además de su diseño de controlador de bobina dividida de ultra baja distorsión, el subwoofer también cuenta con un amplificador RMS Ultra-Class-D de 850 vatios, y el cono de woofer de 10 pulgadas es capaz de realizar dos pulgadas completas de viaje, lo que le da una Una voz increíblemente profunda para un cuadro tan pequeño.
Precio: asequible. (Periódicos y juguetes para masticar no incluidos.) "
- Dennis Burger, Home Entertainment

¡Innovación en el diseño para obtener el máximo rendimiento desde una huella mínima! Una verdadera colaboración entre el diseño industrial, mecánico, electrónico y acústico. A diferencia de muchos subwoofers en el mercado, Seismic ™ 110 no tiene partes disponibles. Una compilación completamente personalizada, que demuestra lo bueno que es cuando la forma realmente sigue la función.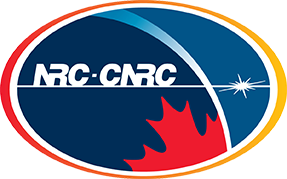 Se asoció con la NRC
Paradigm se ha asociado con la reconocida NRC de Canadá en una investigación en curso para revelar la verdadera naturaleza del sonido y la audición humana. Los hallazgos influyen en las especificaciones de diseño y rendimiento, lo que resulta en una experiencia auditiva excepcionalmente real, respaldada por una ciencia sólida.
PRESUPUESTO
| | |
| --- | --- |
| DISEÑO | Controlador único de alta excursión, caja sellada, amplificador de potencia patentado Ultra-Class-D ™ incorporado, puerto USB |
| AMPLIFICADOR | 1.700 vatios Dynamic Peak / 850 vatios RMS |
| CARACTERÍSTICAS DEL AMPLIFICADOR | Encendido / apagado automático, activación / desactivación del disparador, recorte suave, protección contra cortocircuitos eléctricos, protección térmica |
| RESPUESTA DE FRECUENCIA EN EL EJE | ± 3 dB 17Hz - 250Hz |
| CORRECCIÓN DE HABITACIÓN | Anthem Room Correction (ARC®) (se vende por separado) |
| CONDUCTOR DE BAJA FRECUENCIA | Cono de polipropileno de copolímero relleno de mineral de alta excursión de 254 mm (10 pulg.) Con nervaduras de control de resonancia RCR ™ en la parte inferior, sobremoldeado optimizado por FEA, envolvente Santoprene®, diámetro de 38 mm (1-1 / 2 pulg.) estructura de bobina de voz dividida (longitudes de bobina de 60 mm), arañas Nomex® duales, formadores Apical ™ de alta temperatura, placas superiores duales de 12 mm de espesor, estructura de imán de cerámica triple (ferrita dura) de 10 lb (4,5 kg), Chasis de disipador de calor fundido a presión AVS ™ |
| SALA DE SENSIBILIDAD / ANECOICA | 100 mV mono / |
| IMPEDANCIA | RCA: 10k ohms; XLR: 20k ohms |
| ACABADOS | Satén negro |
| PESO | 37 lbs. (16.8 kg) |
| DIMENSIONES HXWXD | 13.5 "× 13.75" × 12.5625 "(34.3cm × 34.9cm × 31.9cm) |
| EXTENSIÓN DE BAJA FRECUENCIA | 18 Hz (DIN) |
| FRECUENCIA DE FILTRO DE PASO BAJO | Variable 35 Hz - 150 Hz; Opción de bypass |
| ALINEACIÓN SUB / SAT FASE | Variable 0 ° - 180 ° |
| ENTRADAS | RCA (S / E) Izquierda y Derecha o Sub Salida / LFE o XLR balanceada. Desde Sub-Out / LFE-Out de preamplificador, procesador u otra fuente de nivel de línea |
Las especificaciones están sujetas a cambios sin previo aviso.
PRENSA
Lea las últimas opiniones de los profesionales.
Los productos de Paradigm ganan constantemente reconocimiento en todo el mundo por su innovación, sonido y atractivo visual.
Léelos por ti mismo.
VALORACIÓN DE LOS CLIENTES
Comparte tus ideas con otros clientes.