During the unprecedented impact of COVID-19 we have reduced both staff and hours of operation. Because of this, all calls may not be answered. For all technical support related inquires we encourage you to email support@paradigm.com. Please expect a slightly longer response time than usual. Thank you for your understanding during this time.
Seismic 110
Seismic ™ 110: Alpha Dog di Compact Industrial Design Subwoofer
"Ammettilo: la prima cosa che ti è passata per la testa quando hai visto questa piccola piccola centrale elettrica è stata, 'Ahwww, che carino.' Con la sua elegante monoscocca pressofusa e curvilinea esterna e le zampe oversize nascoste sotto, non si può fare a meno di guardare questo ometto e desiderare di avere un mento da grattare.
Ma, come mio papà ama dire, 'Frisk questo cucciolo nel momento sbagliato e sei suscettibile di tirare indietro un mozzicone.' Nonostante il suo aspetto adorabile, il Seismic 110 vanta una corteccia naturale e un morso altrettanto grande. Oltre al suo design del driver split-coil a bassissima distorsione, il subwoofer dispone anche di un amplificatore RMS Ultra-Class-D da 850 watt e il cono del woofer da 10 pollici è in grado di percorrere due pollici di corsa, dandogli un voce incredibilmente profonda per una piccola cornice così piccola.
Prezzo: accessibile. (Giornali e giocattoli da masticare non inclusi.) "
- Dennis Burger, Home Entertainment

Innovazione di design per le massime prestazioni da un ingombro minimo! Una vera collaborazione tra design industriale, meccanico, elettronico e acustico. A differenza di molti subwoofer sul mercato, Seismic ™ 110 non ha parti off-the-shelf. Una build completamente personalizzata, che dimostra quanto è bello quando la forma segue veramente la funzione!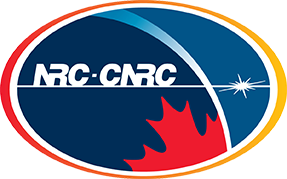 Collaborato con l'NRC
Paradigm è partner della rinomata NRC del Canada in continua ricerca per rivelare la vera natura del suono e dell'udito umano. I risultati influenzano il design e le specifiche delle prestazioni, dando vita a un'esperienza di ascolto unicamente realistica, supportata da una solida scienza.
SPECIFICHE
| | |
| --- | --- |
| DESIGN | Driver singolo ad alta escursione, custodia sigillata, amplificatore di potenza Ultra-Class-D ™ integrato brevettato, porta USB |
| AMPLIFICATORE | Dynamic Peak da 1.700 watt / 850 Watt RMS |
| FUNZIONI DELL'AMPLIFICATORE | Auto-On / Off, Trigger On / Off, soft clipping, protezione da cortocircuito elettrico, protezione termica |
| RISPOSTA IN FREQUENZA ON-AXIS | ± 3 dB 17Hz - 250Hz |
| CORREZIONE DELLA STANZA | Anthem Room Correction (ARC®) (venduto separatamente) |
| DRIVER A BASSA FREQUENZA | Cono in polipropilene copolimero caricato con minerali ad alta escursione da 254 mm (10 in) con nervatura di controllo della risonanza RCR ™ sul lato inferiore, rivestimento in ovatta di Santoprene® invertito, ottimizzato per FEA, diametro di 38 mm (1-1 / 2 in) struttura split voice-coil (lunghezza bobina 60 mm), doppio ragno Nomex®, formatori Apical ™ ad alta temperatura, piastre doppie da 12 mm di spessore, struttura magnetica tripla in ceramica da 4,5 libbre (ferrite dura) da 10 libbre, Telaio del dissipatore di calore pressofuso AVS ™ |
| SENSITIVITY ROOM / ANECHOIC | 100 mV mono / |
| IMPEDENZA | RCA: 10k ohm; XLR: 20k ohm |
| FINITURE | Satin Black |
| PESO | 37 libbre (16,8 kg) |
| DIMENSIONI HXWXD | 13,5 "× 13,75" × 12,5625 "(34,3 cm × 34,9 cm × 31,9 cm) |
| ESTENSIONE A BASSA FREQUENZA | 18 Hz (DIN) |
| FREQUENZA DEL FILTRO PASSA-BASSO | Variabile 35 Hz - 150 Hz; Opzione Bypass |
| ALLINEAMENTO FASE SUB / SAT | Variabile 0 ° - 180 ° |
| INGRESSI | RCA (S / E) Sinistra e Destra o Sub-Out / LFE o XLR bilanciato. Da Sub-Out / LFE-Out di preamplificatore, processore o altra sorgente a livello di linea |
Le specifiche sono soggette a modifiche senza preavviso.
STAMPA
Leggi le ultime recensioni dei professionisti.
I prodotti Paradigm ottengono costantemente riconoscimenti in tutto il mondo per innovazione, sonorità e appeal visivo.
Leggili per te
RECENSIONI DEI CLIENTI
Condividi le tue opinioni con altri clienti.