There are several options to choose from in the GO family designed to meet the needs of almost any installation. The Essentials 8.1 system contains 8 speakers and 1 subwoofer that can easily be driven off a typical stereo amplifier. For more custom solutions, we also offer GO subwoofers and GO satellites "a la carte" with the satellite speakers featuring selectable impedance. Offering not only 8 ohm, but both 70 volt, and 100 volt operation, these satellites offer a wide range of install flexibility with select amplifiers being able to drive up to 100 satellites off a single 70 volt channel. So, no matter the scale of the system you need, there is a Garden Oasis product that is right for you.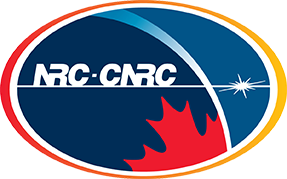 En partenariat avec le CNRC
Paradigm travaille en partenariat avec le CNRC de renommée mondiale, le Canada, dans le cadre de recherches en cours visant à révéler la véritable nature de l'audition humaine et sonore. Les résultats influent sur les spécifications de conception et de performance, ce qui se traduit par une expérience d'écoute particulièrement réaliste, étayée par des données scientifiques fiables.
AVIS DES CLIENTS
Partagez vos pensées avec d'autres clients.