Audiophile Performance. Designed for the Outdoors.

With Garden Oasis (GO), the bass is meant to be handled by a dedicated subwoofer that uses a specially designed port and hood to evenly distribute bass within a listening area. This not only removes a lot of stress from the other speakers, but it also means you get an incredible full range sound at ALL volumes. Since the bass is being handled by a subwoofer, the other speakers can also be much smaller in size making them easier to hide while still providing great sound.


Using more speakers ensures that sound is more evenly distributed throughout your yard and allows the system to be more easily heard at lower listening levels, something traditional setups typically struggle with. By doing this, demand on the amplifier is reduced and neighbors are not disturbed. Think of it this way: When lighting a large outdoor area, using multiple floodlights on a dimmer set to a low setting is far more effective than using a single floodlight with the dimmer set to high. If you want an outdoor audio experience that covers an area evenly with clear full range sound even at low volumes, the Garden Oasis Series from Paradigm is right for you.


There are several options to choose from in the GO family designed to meet the needs of almost any installation. The Essentials 8.1 system contains 8 speakers and 1 subwoofer that can easily be driven off a typical stereo amplifier. For more custom solutions, we also offer GO subwoofers and GO satellites "a la carte" with the satellite speakers featuring selectable impedance. Offering not only 8 ohm, but both 70 volt, and 100 volt operation, these satellites offer a wide range of install flexibility with select amplifiers being able to drive up to 100 satellites off a single 70 volt channel. So, no matter the scale of the system you need, there is a Garden Oasis product that is right for you.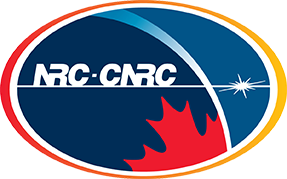 NRCと提携
パラダイムはカナダの世界的に有名なNRCと提携して、健全な聴覚と人間の聴覚の本質を明らかにするための継続的な研究を行っています。調査結果はデザインと性能のスペックに影響を及ぼし、その結果、サウンドサイエンスに裏付けされたユニークでリアルなリスニング体験ができます。
カスタマーレビュー
あなたの考えを他の顧客と共有しましょう。