The Founder Series midrange and bass drivers are mechanically decoupled from the front baffle by our Advanced SHOCK-MOUNT™ Isolation Mounting System. This special mounting hardware uses an elastomer suspension to prevent any transfer of vibration from the driver to the cabinet, and from the cabinet to the driver. By eliminating resonance, the driver is free to render sound purely and efficiently with no audible distortion and maximum clarity.
The Founder's new coaxial midrange driver found on the center channel models, employs OSW™'s oblate spheroid shape with a coaxially mounted tweeter. It maintains detail and sonic focus within the broad and deep sound stage by acting as the waveguide for the tweeter, making its dispersion characteristics ideal for any listening space. Our patented Dual-Sync™ Continuous Flux Motor has taken away the limitations of combined magnet structures as well as having a full-sized, low-distortion and higher output midrange tweeter combination while maintaining a relatively low height for the center channel cabinet, allowing for greater placement flexibility.
Cascade-Fusion Bracing
Cascade-Fusion Bracing inside Founder Series' faceted cabinets increase rigidity and break up standing low-frequency waves. This delivers much tighter bass with greater clarity and accuracy. All bracing is extensively reinforced, making the cabinet into a monolith stronger than the sum of its parts. The inherent strength of the geometric cabinet profile distributes the load points across a larger cabinet area providing greater support and rigidity than can be achieved with traditional square cabinet geometry.

Proudly Crafted in Canada
The Founder Series is completely designed, engineered, and built at our state-of-the-art manufacturing facility just outside of Toronto, Canada. It's made by people who love great audio (just like you). From the hand-chosen, specially engineered components and materials, to the precise workmanship of the non-resonant cabinets with their beautiful premium-grade finishes, Founder Series is truly hand-built for performance. Sure, we could say "Made in Canada," or "Manufactured in Canada." But we believe that building loudspeakers is an art. Everyone at Paradigm shares a passion for crafting speakers, and it's from this intense passion that "Crafted in Canada" was proudly born.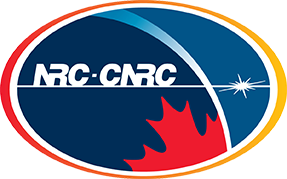 En partenariat avec le CNRC
Paradigm travaille en partenariat avec le CNRC de renommée mondiale, le Canada, dans le cadre de recherches en cours visant à révéler la véritable nature de l'audition humaine et sonore. Les résultats influent sur les spécifications de conception et de performance, ce qui se traduit par une expérience d'écoute particulièrement réaliste, étayée par des données scientifiques fiables.
Product
Price


À partir de

Conception
Réponse en fréquence sur l'axe
Extension basse fréquence
Salle de sensibilité / Anéchoïque
Founder 120H

3 824,92 $US

4 499,90 $US

Founder 90C

2 464,99 $US

2 899,99 $US

Founder 100F

2 379,15 $US

2 799,00 $US

Founder 80F

1 657,49 $US

1 949,99 $US

Founder 70LCR

1 529,99 $US

1 799,99 $US

Founder 40B

1 019,99 $US

1 199,99 $US
Les spécifications sont sujettes à changement sans préavis.
CARACTÉRISTIQUES
| | |
| --- | --- |
| CONCEPTION | |
| CROISEMENT | |
| RÉPONSE EN FRÉQUENCE SUR L'AXE | |
| DRIVER HAUTE FRÉQUENCE | |
| | |
| CONDUCTEUR DE FRÉQUENCE DE MILIEU DE GAMME | |
| EXTENSION BASSE FRÉQUENCE | |
| SALLE DE SENSIBILITÉ / ANÉCHOÏQUE | |
| RÉPONSE EN FRÉQUENCE 30 ° HORS AXE | |
| GAMME DE PUISSANCE D'AMPLIFICATEUR APPROPRIÉE | |
| PUISSANCE D'ENTRÉE MAXIMALE | |
| IMPÉDANCE | |
| DIMENSIONS HXLXP | |
| POIDS | |
| FINITIONS | |
| RADIATEURS PASSIFS | |
Les spécifications sont sujettes à changement sans préavis.
AVIS DES CLIENTS
Partagez vos pensées avec d'autres clients.