High-Performance Low-Profile Bi-Directional Design will appeal to the audiophile eager for an affordable high-end 5.1 music and home theater experience that includes Paradigm's sought-after "surrounded-by-sound" experience in a dedicated high — performance surround speaker of compact dimensions. The low-profile is application-friendly: perfectly suited for today's multi-purpose listening spaces.
Advanced Features And Functions:
Anyone eager for an affordable, high-end surround speaker will want to hear Paradigm Surround 1 or Paradigm Surround 3. These speakers add size and dimension to the musical soundstage, which envelopes you in non-localized sound. Their design ensures maximum placement flexibility – even in rooms where dimensions and configuration are not ideal.
Patented† Perforated Phase-Aligning (PPA™) Tweeter Lens Technology
Paradigm's patent pending Phase Aligning (PPA™) Lens Distinctive perforated lens in front of the tweeter and midrange drivers increase and smooth output without coloring the sound, while also protecting the drivers from getting damaged.

† US patent: 10,003,869.
Mid-Bass Cones
X-PAL™ Satin-Anodized Pure Aluminum Mid-Bass Cones: Provide high stiffness-to-mass ratio and outstanding internal damping. The result? Remarkable midrange clarity, super extended bass response and freedom from unwanted resonances and distortions. (Paradigm Surround 3)

Mineral Filled Polypropylene Mid-Bass Cones: Oversized computer-optimized ferrite magnets and high-power motor structures deliver detailed performance with clean, extended bass. (Paradigm Surround 1)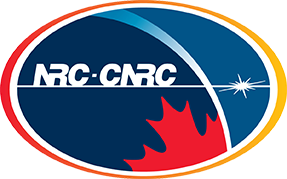 Partnered with the NRC
Paradigm is partnered with Canada's world-renowned NRC in ongoing research to reveal the true nature of sound and human hearing. Findings influence design and performance specs, resulting in a uniquely realistic listening experience, backed by sound science.
Product
Price


Starting At

Design
Frequency Response On-Axis
Low Frequency Extension
Sensitivity Room / Anechoic
Surround 3
4-driver, 2-way bi-directional surround/rear
±2dB from 90 Hz - 20 kHz
45 Hz (DIN)
90 dB / 87 dB
Surround 1
4-driver, 2-way bi-directional surround/rear
±2dB from 120 Hz - 20 kHz
71 Hz
89 dB / 86 dB
Specifications are subject to change without notice.
SPECIFICATIONS
| | |
| --- | --- |
| DESIGN | 4-driver, 2-way bi-directional surround/rear |
| CROSSOVER | 2nd-order electro-acoustic at 2.3 kHz |
| FREQUENCY RESPONSE ON-AXIS | ±2dB from 90 Hz - 20 kHz |
| HIGH FREQUENCY DRIVER | Two 1" (25mm) X-PAL™ dome, ferro-fluid damped / cooled, Perforated Phase-Aligning Tweeter (PPA™) Lens |
| MID/BASS FREQUENCY DRIVER | Two 5-1/2" (140mm) X-PAL™ cones, 1" (25mm) voice-coils, oversize ceramic / ferrite magnets, GRIP™ chassis |
| LOW FREQUENCY EXTENSION | 45 Hz (DIN) |
| SENSITIVITY ROOM / ANECHOIC | 90 dB / 87 dB |
| FREQUENCY RESPONSE 30° OFF-AXIS | (bi-directional soundfield) |
| SUITABLE AMPLIFIER POWER RANGE | 15 - 175 watts |
| MAXIMUM INPUT POWER | 120 watts |
| IMPEDANCE | Compatible with 8 ohms |
| DIMENSIONS HXWXD | 10.625" × 13" × 5.62" (27cm × 33cm × 14.3cm) |
| WEIGHT | 13.95 lbs. (6.32 kg) |
| FINISHES | Black |
Specifications are subject to change without notice.
PRESS
Read the latest reviews from the pros.
Paradigm products consistently gain recognition around the world for their innovation, sonics and visual appeal.
Read them for yourself.
PARADIGM PREMIER SPEAKER SYSTEM REVIEW
Audio has always been 50% of the home theater experience for me, so to watch a blockbuster movie without quality sound feels like a waste. Let films like Spider-Man Into the Spiderverse shine with a quality speaker system like the Paradigm Premiers and watching movies at home will never be the same.
PARADIGM PREMIER SPEAKER SYSTEM WITH X12 SUBWOOFER REVIEW
And this Paradigm surround sound speaker system did not flinch, handling both the delicate sonic background music and the loud structural failure/explosion effects with ease. The dialogue could be picked out clearly in the middle of the busy action scenes, a testament to how good the 500C center channel was. The bass rhythms underlying many of the scenes in the movie were conveyed articulately by the X12 subwoofer. The Surround 3 speakers delivered the room-filli...
CUSTOMER REVIEWS
Share your thoughts with other customers.