SIG-1.5R-30 v3
Guided Soundfield™ system, 2-driver, 2-way in-ceiling, drivers mounted at 30° relative to mounting surface, Ultra-Rigid™ die-cast chassis with GRIP™ mounting bracket
Product Features
Thinner, Sleeker Bezels with more transparent scrim for a cleaner, disappearing aesthetic with increased sonic transparency.

Low-density NLC™ Non-Limiting Corrugated thermoplastic elastomer TPE Surround, trickle down technology from our Signature Series. FEA optimized and overmolded onto the polypropylene cone.

In concert with the new motor structure (see below) we've achieved double the power in these models! + 3dB! The speaker now plays louder. The thermoplastic elastomer is ten times more effective than standard elastomers in damping vibrations and resonances and the corrugations increase peak-to-peak excursion. While we would have loved to have effected this change across models, the Guided Soundfield model was the only model physically able to accommodate the size and quantity of corrugations needed and the larger motor structure.

Motor Structure Includes a Three-Split Voice Coil, thicker top plate and larger ceramic/ferrite magnet. The new structure further improves low-frequency sound distortion at high excursion while maintaining the much-lauded frequency response of the previous generation. The speaker can play significantly louder now, but without a hint of compression/distortion.

ABOUT OUR IN-WALL MODELS FOR THOSE WHO ARE WONDERING! Thinner bezels are not an aesthetic issue in in-walls, so bezels were left untouched.





Full-Perimeter Bracket Design. Unlike typical mounting ears, brackets cover the full diameter or height and width of the speaker chassis to effectively sandwich and strengthen the area around the mounting hole.

Cutting-Edge P-Be™ Pure-Beryllium Domes. Exotic beryllium! The metal of choice for truly ultimate levels of high-frequency performance. A stiffness-to-density ratio superior to metals such as aluminum, titanium and even diamond. Performance is clear, uncolored and completely uncompromised.

Cutting-Edge Co-PAL™ Cobalt-Infused Pure-Aluminum Cones. Combine high stiffness-to-mass ratio with superior internal damping for an even greater degree of accuracy. Advanced Nomex® cloth suspensions and butyl rubber surrounds promote superb and extended excursion. Cutting-Edge Mineral-Filled Co-Polymer Polypropylene Bass Cones. Superior stiffness-to-mass. Precision-engineered for higher sensitivity, power handling and ultra-low levels of distortion. Massive optimized ceramic ferrite or neodymium magnet / motor structures with focused-field geometry.

Combination Ultra-Rigid™ Die-Cast Chassis and GRIP™ Glass-Reinforced Injection-Molded Polymer Bracket. Supremely rigid structure reduces resonances and standing waves. The use of an aluminum chassis allows the chassis to function as a heatsink.

Paradigm has made every effort to ensure accuracy of information, but cannot be responsible for typographical or photographic errors. Refer to actual cut-out templates packed with each speaker before attempting to cut any holes.
A Disappearing Act That's Tough For The Competition To Follow!
It's not often that Paradigm makes a fuss about removing something from a speaker but this is one of those times. The whole point of ceiling speakers is in the aesthetic. When customers choose Paradigm in-ceilings, it's a given they want to hear great sound, they just don't want to see it. We complied, making our virtually invisible in-ceiling bezels even less visible across the Signature Series in-ceiling lineup. The odd time your customer looks up at the ceiling, there won't be much to see … which is exactly what they're looking for!
Crafted in Canada
Designed, engineered, and fully Crafted in Canada, by people who love great audio (just like you). From the precise workmanship of the non-resonant cabinets to their beautiful premium-grade finishes, Prestige is truly hand-built for performance.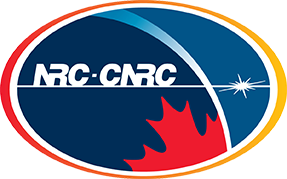 Partnered with the NRC
Paradigm is partnered with Canada's world-renowned NRC in ongoing research to reveal the true nature of sound and human hearing. Findings influence design and performance specs, resulting in a uniquely realistic listening experience, backed by sound science.
SPECIFICATIONS
DESIGN
Guided Soundfield™ system, 2-driver, 2-way in-ceiling, drivers mounted at 30° relative to mounting surface, Ultra-Rigid™ die-cast chassis with GRIP™ mounting bracket
CROSSOVER
3rd-order electro-acoustic at 2.5 kHz
FREQUENCY RESPONSE ON-AXIS
±2dB from 58 Hz - 45 kHz
HIGH FREQUENCY DRIVER
25-mm (1 in) P-Be™ dome, rear damping chamber with ARB™ fins and integrated heatsink, dual super-neodymium magnets, die-cast heatsink chassis
MID/BASS FREQUENCY DRIVER
210-mm (8 in) Co-PAL™ cone, anodized solid-aluminum phase plug, 38-mm (1-1/2 in) dual-layer voice-coil, ceramic / ferrite magnets, AVS™ die-cast heatsink chassis
LOW FREQUENCY EXTENSION
37 Hz (DIN)
SENSITIVITY ROOM / ANECHOIC
92 dB / 88 dB
FREQUENCY RESPONSE 30° OFF-AXIS
±2dB from 58 Hz - 17 kHz
SUITABLE AMPLIFIER POWER RANGE
15 - 225 watts
MAXIMUM INPUT POWER
140 watts
IMPEDANCE
Compatible with 8 ohms
WEIGHT
4.4 lbs. (2 kg)
FINISHES
White, paintable
OVERALL DIMENSIONS
11.625" (29.5cm) Diameter " (0.0cm) Depth
CUT-OUT DIMENSIONS
10.625" (27.0cm) Diameter
MINIMUM INTERNAL VOLUME REQUIRED
0.70 cu ft (20 L)
MINIMUM MOUNTING DEPTH
(DEPTH REQUIRED IS THE DISTANCE BETWEEN 1/2" DRYWALL, OR SIMILAR MATERIAL.)
5.5" (14.0cm)
Specifications are subject to change without notice.
PRESS
Read the latest reviews from the pros.
Paradigm products consistently gain recognition around the world for their innovation, sonics and visual appeal.
Read them for yourself.
PARADIGM SIGNATURE DESIGNER SERIES IN-WALL SPEAKERS
After hearing the Paradigm Signature ADP's and 1.5R-30's with 7.1 DTS-HD Master Audio, I am a firm believer in its ability to envelop the viewer in the movie's sound and music. Now if only we could have every movie expertly mixed in 7.1. Absolutely check out Paradigm's Signature collection of in-wall and in-ceiling speakers if you are looking for the ultimate in performance, without taking up an inch of floor space.
CUSTOMER REVIEWS
Share your thoughts with other customers.