The Founder Series midrange and bass drivers are mechanically decoupled from the front baffle by our Advanced SHOCK-MOUNT™ Isolation Mounting System. This special mounting hardware uses an elastomer suspension to prevent any transfer of vibration from the driver to the cabinet, and from the cabinet to the driver. By eliminating resonance, the driver is free to render sound purely and efficiently with no audible distortion and maximum clarity.
The Founder's new coaxial midrange driver found on the center channel models, employs OSW™'s oblate spheroid shape with a coaxially mounted tweeter. It maintains detail and sonic focus within the broad and deep sound stage by acting as the waveguide for the tweeter, making its dispersion characteristics ideal for any listening space. Our patented Dual-Sync™ Continuous Flux Motor has taken away the limitations of combined magnet structures as well as having a full-sized, low-distortion and higher output midrange tweeter combination while maintaining a relatively low height for the center channel cabinet, allowing for greater placement flexibility.
Cascade-Fusion Bracing
Cascade-Fusion Bracing inside Founder Series' faceted cabinets increase rigidity and break up standing low-frequency waves. This delivers much tighter bass with greater clarity and accuracy. All bracing is extensively reinforced, making the cabinet into a monolith stronger than the sum of its parts. The inherent strength of the geometric cabinet profile distributes the load points across a larger cabinet area providing greater support and rigidity than can be achieved with traditional square cabinet geometry.

Proudly Crafted in Canada
The Founder Series is completely designed, engineered, and built at our state-of-the-art manufacturing facility just outside of Toronto, Canada. It's made by people who love great audio (just like you). From the hand-chosen, specially engineered components and materials, to the precise workmanship of the non-resonant cabinets with their beautiful premium-grade finishes, Founder Series is truly hand-built for performance. Sure, we could say "Made in Canada," or "Manufactured in Canada." But we believe that building loudspeakers is an art. Everyone at Paradigm shares a passion for crafting speakers, and it's from this intense passion that "Crafted in Canada" was proudly born.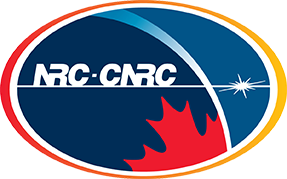 與NRC合作
Paradigm與加拿大世界知名的NRC合作,正在進行研究,以揭示聲音和人類聽覺的真實本質。調查結果會影響設計和性能規格,從而在聲音科學的支持下產生獨特逼真的聆聽體驗。
Product
Price


開始於

設計
頻率響應軸上
低頻擴展
靈敏度室/消音
Founder 120H
Founder 90C
Founder 100F
Founder 80F
Founder 70LCR
Founder 40B
規格如有更改,恕不另行通知。