Signature S1
2-driver, 2-way ultra-compact bookshelf / stand-mounted
Crafted in Canada
Designed, engineered, and fully Crafted in Canada, by people who love great audio (just like you). From the precise workmanship of the non-resonant cabinets to their beautiful premium-grade finishes, Prestige is truly hand-built for performance.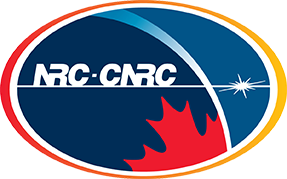 Partnered with the NRC
Paradigm is partnered with Canada's world-renowned NRC in ongoing research to reveal the true nature of sound and human hearing. Findings influence design and performance specs, resulting in a uniquely realistic listening experience, backed by sound science.
SPECIFICATIONS
| | |
| --- | --- |
| DESIGN | 2-driver, 2-way ultra-compact bookshelf / stand-mounted |
| CROSSOVER | 3rd-order electro-acoustic at 2.1 kHz |
| FREQUENCY RESPONSE ON-AXIS | ±2dB from 65 Hz - 45 kHz |
| HIGH FREQUENCY DRIVER | 25-mm (1 in) P-Be™ dome, ferro-fluid damped / cooled, rear damping chamber with ARB™ fins and integrated heatsink, dual super-neodymium ring magnets, die-cast heatsink chassis, IMS/SHOCK-MOUNT™ |
| MID/BASS FREQUENCY DRIVER | 155-mm (6 in) Co-PAL™ cone, overmolded NLC™ surround, 38-mm (1-1/2 in) split voice-coil, super-neodymium ring magnet, integrated AVS™ baffle / die-cast heatsink chassis |
| LOW FREQUENCY EXTENSION | 43 Hz (DIN) |
| SENSITIVITY ROOM / ANECHOIC | 90 dB / 87 dB |
| FREQUENCY RESPONSE 30° OFF-AXIS | ±2dB from 65 Hz - 20 kHz |
| SUITABLE AMPLIFIER POWER RANGE | 15 - 175 watts |
| MAXIMUM INPUT POWER | 100 watts |
| IMPEDANCE | Compatible with 8 ohms |
| DIMENSIONS HXWXD | 10.5" × 6.75" × 8.75" (26.7cm × 17.1cm × 22.2cm) |
| WEIGHT | 12.5 lbs. (5.8 kg) |
| FINISHES | Cherry, Piano Black |
Specifications are subject to change without notice.
PRESS
Read the latest reviews from the pros.
Paradigm products consistently gain recognition around the world for their innovation, sonics and visual appeal.
Read them for yourself.
PARADIGM SIGNATURE REFERENCE S1 MONITOR LOUDSPEAKER REVIEWED
...it's amazing the amount of sheer performance and technology Paradigm has been able to squeeze into the diminutive S1s. For such a small speaker they act and sound much larger, coming close to the S2s which are almost double their size. If space is at a premium in your house or listening room and you're on a budget, you can't do much better than the Paradigm Signature S1s though I should warn you, you can do a lot worse. Highly recommended. Demo a pair toda...
ANDREW BAKER GETS CARRIED AWAY ON THE MUSICAL WINGS OF A PAIR OF WEE-WEE SPEAKERS THAT SURPRISED THE
They are a high-end sounding speaker but with no pretensions: just fun, rhythmic and full of energy. They have the fun and zing of cheap and cheerful speakers combined with the resolution and confidence of speakers which are much more expensive ' not to mention much bigger... Despite their small size they give a great sense of scale, throwing the sound out far and wide. The midrange is lovely and the Beryllium tweeters give a clear and open treble, but without ov...
CUSTOMER REVIEWS
Share your thoughts with other customers.