RVC-12SQ
Vibration-canceling in-wall, two high-excursion drivers, die-cast chassis with MDF mounting frame
We're Stirring Up Good Vibrations
Bass frequencies are notorious for stirring up wall vibrations – not a good thing! Conventional in-wall subs excite these vibrations through a reactive force opposite to that created by the movement of the voice coil. We turned things around. In the RVC-12SQ the two woofers fire in phase, in opposite directions. This results in a physical cancelation of wall vibrations.
Paired with a matching Paradigm X amp and enhanced by the critically acclaimed Paradigm Perfect Bass Kit™ digital room correction system (sold separately), RVC-12SQ delivers bass that will rock your world, not your walls.
For new construction an optional BX-12SQ backbox is designed to maximize output by adding precision low-noise ports. In truth, with the use of this backbox, performance is even a notch better!
RVC High-Excursion Bass Driver
Dual State-of-the-Art Side-Mounted 4˝ (102 mm) x 14˝ (356 mm) Mineral-Filled Co-Polymer Polypropylene Cones. Highly damped and tremendously rigid cone provides tight, well-defined low-frequency response with a weight and authority that does justice to the most challenging music and movie material.
Pleated LCS™ Linear Corrugated Surround features Ultra-Long-Travel Suspension. The over-molded design produces truly exceptional peak-to-peak cone movement producing higher output and lower distortion—every bass note sounds distinct. Cone ribbing increases stiffness, reducing resonances to inaudible levels.
State-of-the-Art Motor Structure / FEA-Optimized 1/2-lb (0.19 kg) Super-Neodymium Magnets. 1˝ (25 mm) 6-layer voice-coil, anodized high-temperature aluminum former and dual Nomex® cloth spiders. The huge ceramic/ferrite magnets generate a truly enormous magnetic forcefield in the gap … always a plus in a subwoofer!
One-Piece High-Pressure Ultra-Rigid™ Die-Cast Chassis and Immovable MDF Medium Density Fiberboard Mounting System
State-of-the-art system! A superbly rigid structure that easily withstands every decibel of the enormous power generated by the two state-of-the-art 4˝ x 14˝ bass drivers! NOTE: A backbox is optional with this subwoofer.
Impedance Switch
The Impedance Matching Switch enables the use of a X-300 or X-850 amplifier.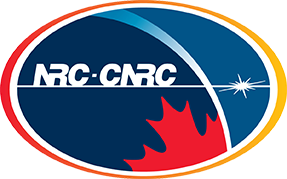 Partnered with the NRC
Paradigm is partnered with Canada's world-renowned NRC in ongoing research to reveal the true nature of sound and human hearing. Findings influence design and performance specs, resulting in a uniquely realistic listening experience, backed by sound science.
SPECIFICATIONS
| | |
| --- | --- |
| DESIGN | Vibration-canceling in-wall, two high-excursion drivers, die-cast chassis with MDF mounting frame |
| LOW FREQUENCY EXTENSION | 17 Hz (DIN) |
| LOW FREQUENCY DRIVER | Two 356-mm (14 in) x 102-mm (4 in) mineral-filled co-polymer polypropylene cones |
| WEIGHT | 14.3 lbs. (6.5 kg) |
| FINISHES | White, paintable |
| OVERALL DIMENSIONS | 17.75" (45.1cm) Height 13.75" (34.9cm) Width " (0.0cm) Depth |
| CUT-OUT DIMENSIONS | 16.4375" (41.8cm) Height 12.625" (32.1cm) Width |
| MINIMUM MOUNTING DEPTH | 3.5" (8.9cm) |
| MINIMUM INTERNAL VOLUME REQUIRED | 1.0 cu ft (28.4 L) |
| REQUIRED BACKBOX (SOLD SEPARATELY) | bx-12sq (optional) |
Specifications are subject to change without notice.
CUSTOMER REVIEWS
Share your thoughts with other customers.