SIG-ADP v3
7-driver, 3-way in-wall surround / rear, Ultra-Rigid™ die-cast chassis / mounting bracket (optimized reverberant soundfield)
Crafted in Canada
Designed, engineered, and fully Crafted in Canada, by people who love great audio (just like you). From the precise workmanship of the non-resonant cabinets to their beautiful premium-grade finishes, Prestige is truly hand-built for performance.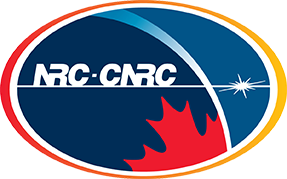 Partnered with the NRC
Paradigm is partnered with Canada's world-renowned NRC in ongoing research to reveal the true nature of sound and human hearing. Findings influence design and performance specs, resulting in a uniquely realistic listening experience, backed by sound science.
SPECIFICATIONS
DESIGN
7-driver, 3-way in-wall surround / rear, Ultra-Rigid™ die-cast chassis / mounting bracket (optimized reverberant soundfield)
CROSSOVER
3rd-order electro-acoustic at 2.5 kHz; 2nd-order electro-acoustic at 550 Hz
FREQUENCY RESPONSE ON-AXIS
±2dB from 48 Hz - 45 kHz
HIGH FREQUENCY DRIVER
Two 25-mm (1 in) P-Be™ domes, rear damping chamber with ARB™ fins and integrated heatsink, dual super-neodymium magnets, die-cast heatsink chassis
MIDRANGE FREQUENCY DRIVER
Four 29-mm (1-1/8 in) x 102-mm (4 in) Co-PAL™ cones, 14-mm (9/16 in) four-layer voice-coils, dual super-neodymium magnets, AVS™ die-cast heatsink chassis, IMS/SHOCK-MOUNT™
LOW FREQUENCY EXTENSION
38 Hz (DIN)
LOW FREQUENCY DRIVER
210-mm (8 in) mineral-filled polypropylene cone, 38-mm (1-1/2 in) four-layer voice-coil, massive ceramic / ferrite magnet, AVS™ die-cast heatsink chassis, IMS/SHOCK-MOUNT™
SENSITIVITY ROOM / ANECHOIC
90 dB / 86 dB
FREQUENCY RESPONSE 30° OFF-AXIS
(reverberant soundfield)
SUITABLE AMPLIFIER POWER RANGE
15 - 180 watts
MAXIMUM INPUT POWER
120 watts
IMPEDANCE
Compatible with 8 ohms
WEIGHT
12.3 lbs. (5.6 kg)
FINISHES
White, paintable
OVERALL DIMENSIONS
20.0625" (51.0cm) Height 9.0625" (23.0cm) Width " (0.0cm) Depth
CUT-OUT DIMENSIONS
19.125" (48.6cm) Height 8.1875" (20.8cm) Width
MINIMUM INTERNAL VOLUME REQUIRED
0.70 cu ft (20 L)
MINIMUM MOUNTING DEPTH
(DEPTH REQUIRED IS THE DISTANCE BETWEEN 1/2" DRYWALL, OR SIMILAR MATERIAL.)
3" (7.6cm)
Specifications are subject to change without notice.
PRESS
Read the latest reviews from the pros.
Paradigm products consistently gain recognition around the world for their innovation, sonics and visual appeal.
Read them for yourself.
PARADIGM SIGNATURE DESIGNER SERIES IN-WALL SPEAKERS
After hearing the Paradigm Signature ADP's and 1.5R-30's with 7.1 DTS-HD Master Audio, I am a firm believer in its ability to envelop the viewer in the movie's sound and music. Now if only we could have every movie expertly mixed in 7.1. Absolutely check out Paradigm's Signature collection of in-wall and in-ceiling speakers if you are looking for the ultimate in performance, without taking up an inch of floor space.
CUSTOMER REVIEWS
Share your thoughts with other customers.