A Warning About "Unauthorized" Dealers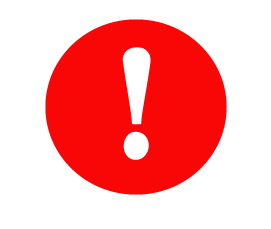 Paradigm only sells to a network of authorized dealers hand picked by Paradigm. Any dealers NOT found using the resources below are not buying directly from Paradigm, and we can not guarantee or warranty any products they sell.
Paradigm speakers are NOT available online and NOT sold through mail order except with the following exceptions:
Paradigm.com - we sell select speakers on our paradigm.com website that are fulfilled directly through our dealer network.
Paradigm Direct Close Outs & Factory Refurbished Products Stores (Amazon & eBay). Learn more here »
Paradigm SHIFT Series - we authorize online selling for SHIFT Series products.
The following U.S. dealers are authorized to sell select Paradigm models online:
Audio Advice
Audio Lab
Crutchfield
Safe and Sound
If you see any other websites advertising Paradigm speakers for sale, don't buy from them! These are 'bait and switch' websites not authorized to carry Paradigm product. The site will reel you in by advertising Paradigm product they don't have, then they'll try to sell you another brand. If they do have Paradigm product, it came through shady "gray market" channels and there will be NO WARRANTY. Paradigm only honors warranties on products sold through Authorized Paradigm dealers.
Authorized Paradigm Dealers will NEVER match the prices offered on these sites. We offer exceptional products at exceptionally affordable prices. That's the Paradigm difference. We invite you to hear that difference. Sit down today in an Authorized Paradigm Dealer's store and listen — one more thing those online sites can't offer — an in-store demo!
---
Why should you only buy from an authorized dealer?
To ensure you get the highest quality products and services offered from Paradigm, we've partnered with the best possible resellers in the audio industry. Sometimes companies or websites try to "lure" you into their store and often advertise Paradigm goods, but one of the following situations usually occurs:
Bait-and-switch: They don't actually have anything in stock and hope to sell another brand.
Goods are purchased on a secondary "gray" market;
Copy-cat products that are not produced by Paradigm;
Damaged, defective or so-called "B" stock goods; or
Stolen goods
---
How can you be sure to find an authorized dealer?
Only dealers found on our website using our dealer locator search are authorized Paradigm dealers. Purchased goods from any other dealer NOT found on this list are not entitled to Paradigm warranty coverage.
Search for an Authorized Paradigm Dealer
---
Scammer companies to avoid at all costs!
If the price is "too good to be true" — there's a reason for that! Here are a list of scammer websites that are not authorized dealers that claim to have new Paradigm products. Products purchased from them have been found to be used, damaged, altered with fake serial numbers, and counterfeit...BUYER BEWARE!
The Speaker Pros
Elegant audio video
Designer audio video
Audio Video liquidators
New audio video
Copenhagen audio video
Human Audio Video
Nation Wide Stereo
New Age Electronics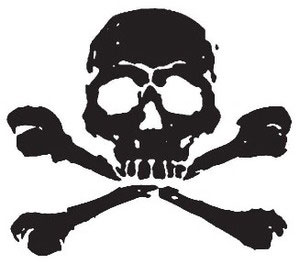 ---
Still not sure?
No problem, if a dealer is telling you they are authorized and you think otherwise, simply give us a call and we can verify if that dealer is authorized or not to sell Paradigm: (905) 564-1994 or send us an email.
NOTE: While it may sometimes take a few days for a new dealer to appear on our website, we ALWAYS have the most current, up-to-date authorized dealer list at Paradigm headquarters, so if you're not sure in any way, give us a call M-F, 8:30AM to 7:30PM ET.