During the unprecedented impact of COVID-19 we have reduced both staff and hours of operation. Because of this, all calls may not be answered. For all technical support related inquires we encourage you to email support@paradigm.com. Please expect a slightly longer response time than usual. Thank you for your understanding during this time.
Signature S6
4 driver, pavimento a 3 vie

Prestazioni di livello mondiale! I nostri prodotti Signature offrono prestazioni di altissimo livello per la musica e l'home theater con un'estetica audace.
Realizzato in Canada
Progettato, progettato e completamente realizzato in Canada, da persone che amano l'audio eccezionale (proprio come te). Dalla precisa lavorazione degli armadi non risonanti alle loro splendide finiture di alta qualità, Prestige è davvero costruito a mano per le prestazioni.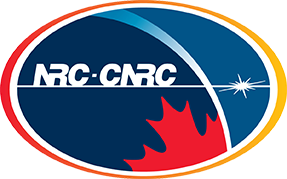 Collaborato con l'NRC
Paradigm è partner della rinomata NRC del Canada in continua ricerca per rivelare la vera natura del suono e dell'udito umano. I risultati influenzano il design e le specifiche delle prestazioni, dando vita a un'esperienza di ascolto unicamente realistica, supportata da una solida scienza.
Product
Price


A partire da

Design
Risposta in frequenza on-Axis
Estensione a bassa frequenza
Sensitivity Room / Anechoic
Signature SUB 2
Armadio esagonale con più driver ad alta escursione radialmente allineati in un'Architettura del Design con Vibrazioni, amplificazione dell'amplificatore di potenza Ultra-Class-D ™ integrato con Power Factor Correction, custodia sigillata, interfaccia PBK. NOTA: a causa della potenza incredibilmente elevata e dell'enorme potenza, le griglie del SUB 2 non sono rimovibili.
± 3 dB 9Hz - 260Hz
7 Hz (DIN)
100 mV mono /
SIG-1.5R-30 v3
Sistema guidato Soundfield ™, 2 driver, soffitto a 2 vie, driver montati a 30 ° rispetto alla superficie di montaggio, chassis pressofuso Ultra-Rigid ™ con staffa di montaggio GRIP ™
± 2 dB da 58 Hz a 45 kHz
37 Hz (DIN)
92 dB / 88 dB
SIG-1.5R v3
Telaio / staffa di montaggio / montaggio a 2 vie a soffitto / parete a 2 vie, GRIP ™
± 2 dB da 58 Hz a 45 kHz
37 Hz (DIN)
92 dB / 88 dB
Le specifiche sono soggette a modifiche senza preavviso.
SPECIFICHE
| | |
| --- | --- |
| DESIGN | 4 driver, pavimento a 3 vie |
| RISPOSTA IN FREQUENZA ON-AXIS | ± 2 dB da 45 Hz a 45 kHz |
| DRIVER AD ALTA FREQUENZA | Cupola P-Be ™ da 25 mm, camera di smorzamento / raffreddamento ferro-fluido smorzato, con alette ARB ™ e dissipatore di calore integrato, magneti a doppio anello super-neodimio, chassis del dissipatore di calore pressofuso, IMS / SHOCK-MOUNT ™ |
| DRIVER DI FREQUENZA MIDRANGE | Cono Co-PAL ™ da 178 mm (7 poll.), Camere ferro-fluido smorzate / raffreddate, ATC ™, bobina a doppio strato da 38 mm (1-1 / 2 in), magneti ad anello super-neodimio, AVS ™ chassis del dissipatore di calore pressofuso, IMS / SHOCK-MOUNT ™ |
| DRIVER A BASSA FREQUENZA | Due coni in polipropilene riempiti di minerali da 178 mm (7 in), bordi NLC ™ sovrastampati, bobine bifilari a lunga escursione a quattro strati da 38 mm (1-1 / 2 in), massicci magneti in ferrite, matrice AVS ™ telaio del dissipatore di calore fuso, IMS / SHOCK-MOUNT ™ |
| SENSITIVITY ROOM / ANECHOIC | 91 dB / 88 dB |
| IMPEDENZA | Compatibile con 8 ohm |
| FINITURE | Cherry, Piano Black |
| PESO | 70 libbre (31,8 kg) |
| DIMENSIONI HXWXD | 43,75 "× 8,25" × 13,5 "(111,1 cm × 21,0 cm × 34,3 cm) |
| ESTENSIONE A BASSA FREQUENZA | 26 Hz (DIN) |
| CROSSOVER | Elettro-acustico di 3 ° ordine a 2.0 kHz; Elettro-acustico di secondo ordine a 190 Hz (driver dei bassi) |
| RISPOSTA IN FREQUENZA 30 ° FUORI ASSE | ± 2 dB da 45 Hz a 20 kHz |
| CAMPO DI POTENZA DELL'AMPLIFICATORE ADATTO | 15 - 400 watt |
| POTENZA MASSIMA IN INGRESSO | 200 watt |
Le specifiche sono soggette a modifiche senza preavviso.
STAMPA
Leggi le ultime recensioni dei professionisti.
I prodotti Paradigm ottengono costantemente riconoscimenti in tutto il mondo per innovazione, sonorità e appeal visivo.
Leggili per te
PARADIGM REFERENCE SIGNATURE S6 V.3 / C3 V.3 / ADP3 V.3 / SUB 1 / PBK HOME-THEATER SPEAKER SYSTEM
The Paradigm Reference Signature v.3 system is an absolutely stellar combination of loudspeakers... For both movies and music, each component of the Signature v.3 system performed flawlessly. The S6 v.3s were spectacular, whether on their own or as part of a 5.1-channel system. Some manufacturers' center and surround models seem afterthoughts, but the C3 v.3 and ADP3 v.3 matched the performance of the incredible S6 v.3 note for note. Add to all this a truly world...
PARADIGM SIGNATURE S6 V3
I commend Paradigm for doing what many might think is tilting at windmills - deliver state-of-the-art performance while maintaining high-value pricing... If you crave tonal neutrality, speed, immediacy, tuneful punchy bass and want to hear everything on your records'good, bad or ugly'I heartily recommend you track down a pair for audition.
PARADIGM REFERENCE SIGNATURE SERIES 5.1 (S6,C3,ADP,SUB 1) REVIEW
What value did I place on hearing things I had never heard before in my tired old recordings' How much was it worth to have friends come over and spend two hours with a massive grin on their faces as the Paradigm's did their job with whatever film we had chosen' Finally, what was it worth to have my wife repeatedly ask me to turn it up instead of down' Am I willing to spend that kind of money on audio gear' After hearing these speakers, the answer is a simple and...
RECENSIONI DEI CLIENTI
Condividi le tue opinioni con altri clienti.