A Fire Rated integrated enclosure makes the DCS-208 suitable for residential and commercial applications. Designed for fast installation into existing rooms without the need for expensive and time-consuming drywall repairs. Simple installation, no footprint, Paradigm performance.
Purpose-built for high output from a compact enclosure, with high-efficiency and low distortion. The dual, 8" High-Excursion Carbon-Fiber-Reinforced Polypropylene woofers have a larger surface area than a 10" sub for powerful, accurate bass. The integrated enclosure ensures consistent performance in any application while reducing sound transmission to other areas of the home.
Anthem's MDX series amplifiers have made adding bass to whole home music systems easier than ever. For these distributed audio systems, the DCS-208FR3 can easily be driven off the bridged "subwoofer output" allowing you to take advantage of the MDX's robust bass management, custom DSP profiles, and advanced ARC Genesis room correction for optimized performance in any environment.
Other Features:
Ultra Rigid Stamped Steel chassis and baffles and die-cast aluminum clamps add strength and rigidity for better bass performance, along with a more durable installation.
Magnetically attached grilles: neodymium magnets hold grilles firmly in place.
Integrated Fire-Rated Back-box Enclosure for an Easy and Reliable Install safeguards internal parts from debris while preventing added sound 'spillage' to adjacent rooms. The integrated backer box enclosure also ensures consistent and reliable performance from application to application.
Nickel-plated, spring-loaded binding posts feature a larger wire hole to accept higher-gauge wire or banana plugs.
Premium-grade components include high-power rated resistors, capacitors and heavy gauge wire inductors.
The DCS-208 is the first in-wall model in the highly acclaimed Defiance series. The first Defiance in-wall brings the performance of Defiance subs to more rooms than ever before. With a minimalist look, the Paradigm DCS-208 is the perfect way to bring home proven Paradigm bass performance without compromise. Bass they'll remember, with a look they'll forget.
Designing a system can be overwhelming, and the last thing we want is to restrict your choices. The DCS-208FR3 was engineered to be driven off a wide range of amplifiers, making designing your perfect stealth system that much easier. Whether you want to use your own choice of power amp, or take advantage of the Award Winning ARC Genesis built into the X-300 or X-850, the DCS-208FR3 offers plenty of flexibility.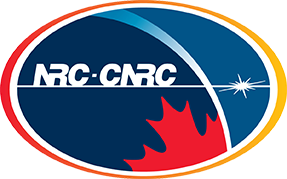 Collaborato con l'NRC
Paradigm è partner della rinomata NRC del Canada in continua ricerca per rivelare la vera natura del suono e dell'udito umano. I risultati influenzano il design e le specifiche delle prestazioni, dando vita a un'esperienza di ascolto unicamente realistica, supportata da una solida scienza.
SPECIFICHE
| | |
| --- | --- |
| DESIGN | |
| ESTENSIONE A BASSA FREQUENZA | |
| DRIVER A BASSA FREQUENZA | |
| CAMPO DI POTENZA DELL'AMPLIFICATORE ADATTO | |
| POTENZA MASSIMA IN INGRESSO | |
| PESO | |
| FINITURE | |
| DIMENSIONI GENERALI | |
| DIMENSIONI DEL RITAGLIO | |
| PROFONDITÀ MINIMA DI MONTAGGIO | |
| | |
| | |
| | |
Le specifiche sono soggette a modifiche senza preavviso.
RECENSIONI DEI CLIENTI
Condividi le tue opinioni con altri clienti.