Technology & Design: Patented Perforated Phase-Aligning (PPA™) Lens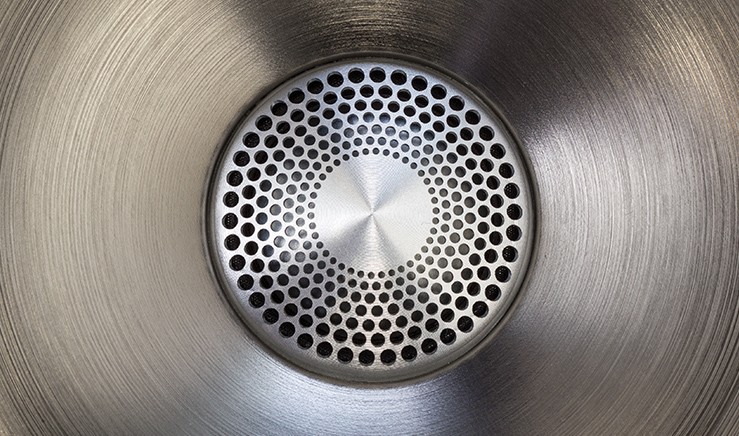 High frequencies tend to congregate, and can sound muddled, obscuring details and shrouding image clarity. A phase plug guides high frequency response to avoid interaction.
Paradigm engineers improved on the standard phase plug with their distinctive (and patented†) Perforated Phase-Aligning (PPA™) driver lens.
Situated in front of the tweeter and midrange drivers, the PPA acts like a phase plug, blocking the interaction of out-of-phase frequencies, smoothing output, and increasing the perception of details without coloring the sound.
The PPA also serves to protect delicate drivers.
† US patent: 10,003,869.