Technology & Design: 225,000 square feet of amazing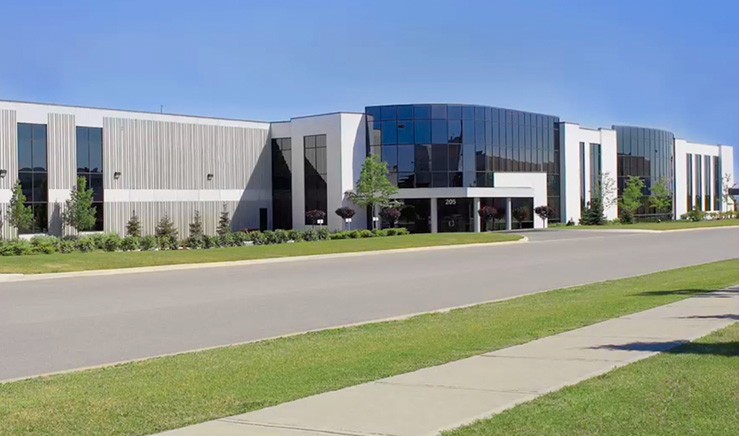 "What makes Paradigm different is the way they do things … in a world in which most speaker makers depend on other manufacturers for the drivers, electronics, and other components that go into their speakers, the Paradigm people insist on making most of their own parts — and the parts that make those parts. They also insist on selling through the kind of audio retailer who actually lets you sit down and listen to the music."
- Mark Fleischmann, Home Theater
---
There is an easier way. You can build speakers (or, really, anything) with parts off the shelf.
But why not take control, and rule your parts and manufacturing process from start to finish?
At Paradigm, we believe that controlling the whole process is the only way to achieve the final result we want: Transparent, lifelike sound, uncolored by the mismatched specs of cobbled together off-the-shelf parts. It's much more difficult to do it this way, but we think you'll agree: the results are astounding.
When Paradigm planned and constructed its 225,000 square foot manufacturing facility just outside of Toronto, its purpose was clear: Control every aspect of loudspeaker manufacturing from napkin sketch idea to boxed-up final product.
So the factory included some of the most advanced manufacturing machinery on the continent; computer controlled cutters and shapers and combiners and molders. We even included machines to build the custom machines we needed to manufacture the specially designed, often patented, parts we would need to achieve our goals! Plus, the factory has fully stocked workshops where real humans handcraft components, from crossovers and voice coils to cabinets. And finally, we included a suite of professional furniture-grade finishing shops.
The factory also includes state-of-the-art testing facilities, including audio labs, advanced double-blind testing rooms, and the largest privately-owned anechoic chamber in North America.
We invite you to come visit and take the tour. Or, if you can't make it to the Great White North, just check out these photos:
Advanced robotics help ensure strict quality standards. This assembly glues dust-caps and holds them in place until the adhesive sets.
Our injection-molding machines use molds we design and produce. Look closely at this one and you can see a Monitor Series bass/midrange cone "hot off the press"!
Auto-insertion machines like this one attach components to circuit boards, ensuring greater accuracy and reliability.
Our electronic discharge machine (EDM) creates component molds like the one in figure 5. The EDM uses an electrical charge to "carve out" metal at the molecular level to a tolerance of ±0.005 mm (±0.0002 in).
With the EDM, we can attain a level of detail that would otherwise be impossible. Notice the intricacies in this high-performance AMS-100R chassis.
When you're building a precision piece of equipment, controlling the whole manufacturing process is the only way to ensure that you achieve the end result you want. The manufacturing process is just as important as the R&D that precedes it, and the marketing and distribution that follows. If you haven't made something special, what have you got?
Complete manufacturing control ensures a superior product.