Founder Floorstanding Speakers include Advanced Shock-Mount™ Feet which decouple the cabinet from the floor, not just once, but twice, for extremely effective vibration decoupling. Interchangeable hardware is included for both carpet and hard surfaces. The feet can be adjusted from above to level the cabinet with ease.
The Founder Series midrange and bass drivers are mechanically decoupled from the front baffle by our Advanced SHOCK-MOUNT™ Isolation Mounting System. This special mounting hardware uses an elastomer suspension to prevent any transfer of vibration from the driver to the cabinet, and from the cabinet to the driver. By eliminating resonance, the driver is free to render sound purely and efficiently with no audible distortion and maximum clarity.
Cascade-Fusion Bracing
Cascade-Fusion Bracing inside Founder Series' faceted cabinets increase rigidity and break up standing low-frequency waves. This delivers much tighter bass with greater clarity and accuracy. All bracing is extensively reinforced, making the cabinet into a monolith stronger than the sum of its parts. The inherent strength of the geometric cabinet profile distributes the load points across a larger cabinet area providing greater support and rigidity than can be achieved with traditional square cabinet geometry.

Proudly Crafted in Canada
The Founder Series is completely designed, engineered, and built at our state-of-the-art manufacturing facility just outside of Toronto, Canada. It's made by people who love great audio (just like you). From the hand-chosen, specially engineered components and materials, to the precise workmanship of the non-resonant cabinets with their beautiful premium-grade finishes, Founder Series is truly hand-built for performance. Sure, we could say "Made in Canada," or "Manufactured in Canada." But we believe that building loudspeakers is an art. Everyone at Paradigm shares a passion for crafting speakers, and it's from this intense passion that "Crafted in Canada" was proudly born.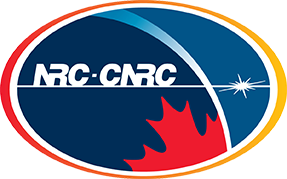 Se asoció con la NRC
Paradigm se ha asociado con la reconocida NRC de Canadá en una investigación en curso para revelar la verdadera naturaleza del sonido y la audición humana. Los hallazgos influyen en las especificaciones de diseño y rendimiento, lo que resulta en una experiencia auditiva excepcionalmente real, respaldada por una ciencia sólida.
Product
Price


A partir de

Diseño
Respuesta de frecuencia en el eje
Extensión de baja frecuencia
Sala de Sensibilidad / Anecoica
Founder 120H
Founder 90C
Founder 100F
Founder 80F
Founder 70LCR
Founder 40B
Las especificaciones están sujetas a cambios sin previo aviso.
PRESUPUESTO
| | |
| --- | --- |
| DISEÑO | |
| CRUCE | |
| RESPUESTA DE FRECUENCIA EN EL EJE | |
| CONDUCTOR DE ALTA FRECUENCIA | |
| | |
| CONTROLADOR DE FRECUENCIA DE RANGO MEDIO | |
| EXTENSIÓN DE BAJA FRECUENCIA | |
| SALA DE SENSIBILIDAD / ANECOICA | |
| RESPUESTA DE FRECUENCIA 30 ° FUERA DEL EJE | |
| AMPLITUD DE POTENCIA ADECUADA DEL AMPLIFICADOR | |
| POTENCIA DE ENTRADA MAXIMA | |
| IMPEDANCIA | |
| DIMENSIONES HXWXD | |
| PESO | |
| ACABADOS | |
Las especificaciones están sujetas a cambios sin previo aviso.
VALORACIÓN DE LOS CLIENTES
Comparte tus ideas con otros clientes.