Una advertencia sobre los concesionarios "no autorizados"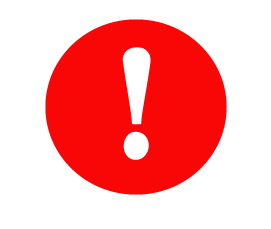 Paradigm only sells to a network of authorized dealers hand picked by Paradigm. Any dealers NOT found using the resources below are not buying directly from Paradigm, and we can not guarantee or warranty any products they sell.
Paradigm speakers are NOT available online and NOT sold through mail order except with the following exceptions:
Paradigm.com - we sell select speakers on our paradigm.com website that are fulfilled directly through our dealer network.
Paradigm Direct Close Outs & Factory Refurbished Products Stores (Amazon & eBay). Learn more here »
Paradigm SHIFT Series - we authorize online selling for SHIFT Series products.
The following U.S. dealers are authorized to sell select Paradigm models online:
Audio Advice
Audio Lab
Crutchfield
Safe and Sound
If you see any other websites advertising Paradigm speakers for sale, don't buy from them! These are 'bait and switch' websites not authorized to carry Paradigm product. The site will reel you in by advertising Paradigm product they don't have, then they'll try to sell you another brand. If they do have Paradigm product, it came through shady "gray market" channels and there will be NO WARRANTY. Paradigm only honors warranties on products sold through Authorized Paradigm dealers.
Authorized Paradigm Dealers will NEVER match the prices offered on these sites. We offer exceptional products at exceptionally affordable prices. That's the Paradigm difference. We invite you to hear that difference. Sit down today in an Authorized Paradigm Dealer's store and listen — one more thing those online sites can't offer — an in-store demo!
---
Why should you only buy from an authorized dealer?
To ensure you get the highest quality products and services offered from Paradigm, we've partnered with the best possible resellers in the audio industry. Sometimes companies or websites try to "lure" you into their store and often advertise Paradigm goods, but one of the following situations usually occurs:
Bait-and-switch: They don't actually have anything in stock and hope to sell another brand.
Goods are purchased on a secondary "gray" market;
Copy-cat products that are not produced by Paradigm;
Damaged, defective or so-called "B" stock goods; or
Stolen goods
---
How can you be sure to find an authorized dealer?
Only dealers found on our website using our dealer locator search are authorized Paradigm dealers. Purchased goods from any other dealer NOT found on this list are not entitled to Paradigm warranty coverage.
Search for an Authorized Paradigm Dealer
---
Scammer companies to avoid at all costs!
If the price is "too good to be true" — there's a reason for that! Here are a list of scammer websites that are not authorized dealers that claim to have new Paradigm products. Products purchased from them have been found to be used, damaged, altered with fake serial numbers, and counterfeit...BUYER BEWARE!
The Speaker Pros
Elegant audio video
Designer audio video
Audio Video liquidators
New audio video
Copenhagen audio video
Human Audio Video
Nation Wide Stereo
New Age Electronics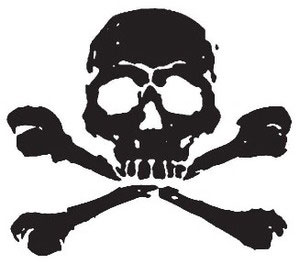 ---
Still not sure?
No problem, if a dealer is telling you they are authorized and you think otherwise, simply give us a call and we can verify if that dealer is authorized or not to sell Paradigm: (905) 564-1994 or send us an email.
NOTE: While it may sometimes take a few days for a new dealer to appear on our website, we ALWAYS have the most current, up-to-date authorized dealer list at Paradigm headquarters, so if you're not sure in any way, give us a call M-F, 8:30AM to 7:30PM ET.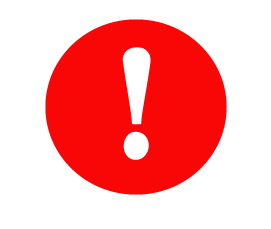 Paradigm solo se vende a una red de distribuidores autorizados seleccionados por Paradigm. Cualquier distribuidor que NO se encuentre utilizando los recursos a continuación no está comprando directamente a Paradigm, y no podemos garantizar o garantizar los productos que venden.
Los altavoces de Paradigm NO están disponibles en línea y NO se venden a través de pedidos por correo, excepto con las siguientes excepciones:
Paradigm.com : vendemos altavoces seleccionados en nuestro sitio web paradigm.com que se realizan directamente a través de nuestra red de distribuidores.
Paradigm Direct Close Outs y tiendas de productos restaurados de fábrica (Amazon y eBay). Aprende más aquí »
Serie SHIFT de Paradigm : autorizamos la venta en línea de productos de la Serie SHIFT.
Si ve otros sitios web que anuncian parlantes de Paradigm a la venta, ¡no les compre! Estos son sitios web de 'cebo y cambio' que no están autorizados para llevar el producto Paradigm . El sitio lo atraerá anunciando el producto de Paradigm que no tienen, y luego intentarán venderle otra marca. Si tienen un producto de Paradigm, se emitió a través de canales sombríos del "mercado gris" y no habrá GARANTÍA . Paradigm solo respeta las garantías de los productos vendidos a través de distribuidores autorizados de Paradigm.
Los distribuidores autorizados de Paradigm NUNCA igualarán los precios ofrecidos en estos sitios. Ofrecemos productos excepcionales a precios excepcionalmente asequibles. Esa es la diferencia de Paradigma. Te invitamos a escuchar esa diferencia. Siéntese hoy en la tienda de un distribuidor autorizado de Paradigm y escuche, una cosa más que los sitios en línea no pueden ofrecer: ¡una demostración en la tienda!
---
¿Por qué solo debería comprar en un distribuidor autorizado?
Para garantizar que obtenga los productos y servicios de alta calidad ofrecidos por Paradigm, nos hemos asociado con los mejores revendedores posibles en la industria del audio. A veces, las compañías o los sitios web intentan "atraerlo" a su tienda y con frecuencia publicitan productos de Paradigm, pero generalmente ocurre una de las siguientes situaciones:
Cebo y cambio: en realidad no tienen nada en stock y esperan vender otra marca.
Los bienes se compran en un mercado secundario "gris";
Productos Copy-cat que no son producidos por Paradigm;
Mercancías dañadas, defectuosas o denominadas "B"; o
Bienes robados
---
¿Cómo puede estar seguro de encontrar un distribuidor autorizado?
Solo los distribuidores que se encuentran en nuestro sitio web mediante nuestra búsqueda de localizadores de distribuidores son distribuidores autorizados de Paradigm. Los bienes comprados a cualquier otro distribuidor que NO se encuentre en esta lista no tienen derecho a la cobertura de la garantía de Paradigm.
Buscar un distribuidor autorizado de Paradigm
---
Las empresas estafadoras para evitar a toda costa!
Si el precio es "demasiado bueno para ser verdad", ¡hay una razón para eso! Aquí hay una lista de sitios web de estafadores que no son distribuidores autorizados que afirman tener nuevos productos Paradigm. Se ha encontrado que los productos comprados en ellos están usados, dañados, alterados con números de serie falsos y falsificados ... ¡CUIDADO CON EL COMPRADOR!
Los oradores pros
Elegante audio video
Diseñador de audio video
Liquidadores de audio y video
Nuevo audio video
Video de audio de Copenhague
Audio humano video
Nation Wide Stereo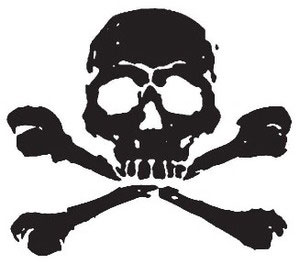 ---
¿Todavía no estoy seguro?
No hay problema, si un distribuidor le está informando que está autorizado y usted piensa de otra manera, simplemente llámenos y podemos verificar si ese distribuidor está autorizado o no a vender Paradigm: (905) 564-1994 o envíenos un correo electrónico .
NOTA: aunque a veces puede tomar algunos días para que aparezca un nuevo distribuidor en nuestro sitio web, SIEMPRE tenemos la lista de distribuidores autorizados más actualizada y actualizada en la sede de Paradigm, por lo que si no está seguro de alguna manera, Llámenos MF, de 8:30 AM a 7:30 PM ET.