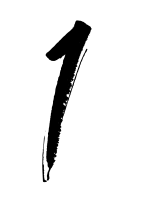 Take a photo that shows your music persona. We want to know how music inspires you and how it's made you the person you are today: What role does music play in your life? How do rhythm and melody move you, inspire you, let you escape?
Here are some examples submitted by our own employees here at Paradigm:
Follow us and post your photo on Instagram. Include the tags #MyPersona AND @paradigmspeakers.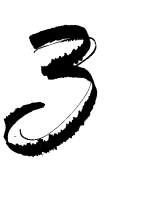 Have the chance to win a pair of Paradigm Persona B bookshelf speakers!
Have fun and be creative. We look forward to seeing your entries!
---
---
FAQ
How do I enter?
Show us your music persona! Take a shot of how music inspires you, moves you, makes you who you are, impacts your view of the world. It can be as straightforward or as abstract as you'd like. Post your photograph on Instagram and be sure to include #MyPersona and @paradigmspeakers. These are requirements in order for your entry to be considered. Remember to follow @paradigmspeakers as well!
Does my Instagram profile need to be public?
Yes, in order for us to view your submission and ensure it is entered in the contest, your Instagram profile must be public.
What if I live outside of Canada and the U.S.?
Unfortunately, due to restrictions, this contest is only available to residents of the United States and Canada (excluding Quebec).
What should my photo be of?
Your photo can be anything that exemplifies your music persona and what music means to you. The photo must be original. Be creative and show us who you are! See our employee submitted examples above.
How will a winner be chosen?
A winner will be selected by a panel of Paradigm Electronics Inc. employees. The winning submission will be chosen based on its ability to convey your music persona. We'll be looking at creativity, originality and overall style.
How many times can I enter?
You may enter only once per week (7 day time period).
Do I need to include speaker equipment?
You do not need to include any speakers or audio equipment in your shot. In fact, we encourage you to think outside the box and shows us something different.
Do I need to include the Paradigm brand?
Paradigm does not need to be included in your shot. We already know that you have great equipment that you rock out to and we're looking for something a bit more creative for this contest. Of course, if your musical persona includes Paradigm speakers we'd love to see it!
What if I don't own any Paradigm product?
No purchase or ownership of Paradigm product is necessary. Your audio equipment does not need to be included in the shot.